We provide a wide range of holistic wellness services to meet your therapeutic needs. We promise to provide every service with heartfelt care. Your physical, mental, emotional and spiritual well-being means more to us than you can ever imagine. Our individual treatments, group sessions and workshops are provided to empower your journey of self-discovery, connection to body, mind and soul as well as freedom from physical, mental, emotional and spiritual pain.
Massage therapy encompasses a variety of modalities to address soft tissue, limited mobility, scar tissue build up, trigger points, tight muscles, fascia, painful reflex points and much more. Depending on the client's therapeutic needs the therapist may recommend treatments such as Hot Stones, Bamboo Fusion, Reflexology, Craniosacral, Myofascial release.
Our 100% Organic, European Style Body Wrap Treatments include a full body exfoliation, mask and massage. These treatments leave your skin feeling soft and smooth, hydrated, firm and supple. Relaxing music, healing aromatherapy scents and all of the therapeutic benefits of heat from the FAR Infrared blanket will leave you feeling relaxed, rejuvenated. Detoxification and purification is part of the process.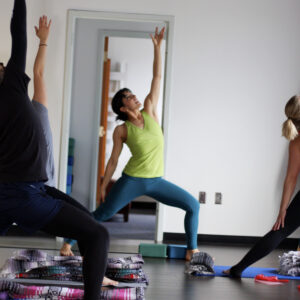 We offer a variety of yoga classes during the week. Our classes are specifically designed to be welcoming to all skill levels from absolute beginners to experienced practitioners. Click below to see our schedule and learn more about each class. At this time there is no pre-registration and classes are on a first come, first served basis. Payment is by cash, check or Venmo at this time and 10 and 20 class passes are available!